Please click on the Client Scheduler above to schedule your next appointment. Please keep your confirmation email in order to make any changes to your appointment. Cancellations made less than 24 hours in advance will be charged the full fee.
New Clients
Please clickhere to be taken to my documents page. There you will find the Psychosocial Form that you will need to print, fill out, and bring to your first appointment. New clients should schedule a 2 hour appointment unless a shorter one has been requested and approved by me.
Please click on the word Documents above to be taken to my documents page. There you will find forms that can be printed and filled out to be brought to your next appointment per my request.

Welcome to Gregory Family Counseling! Thank you in advance for taking the time to visit our website. Should you have any questions that are not answered by our FAQ page please email me at gfo@withonline.net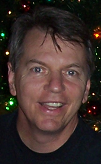 If you're anything like me, you look forward to going to a counselor's office pretty much like going to a dentist's office. Let's get this over with. There's something to be said for sitting down with someone who offers care in a way that makes you feel joined. Read more...

About Tim Gregory
Tim is a Licensed Marriage and Family Therapist, with a real passion for meeting people where they are at, and helping them grow to their full potential within their own community. He has 17 years of experience in this helping profession, and considers it a privilege to walk with people on their roads to success. Tim has been married for 25 years to his lovely wife, and they have 4 awesome teenagers he enjoys trying to keep up with.
Being with people...and still alone
We each find times in our life when we are facing barriers to growing relationships with others. Is it me? Is it him/her? Is it a combination of the above? Those are the good questions to ask someone who has no bias. Wouldn't it be nice to share your story with someone who isn't emotionally polarized by the issues you're facing right now? I would feel privileged to be that someone. Click the client scheduler here or in the upper left of this webpage to schedule your initial appointment.
Beginning May 1, 2014, Credit/Debit Card payments will be accepted for a slight $2.12 per counseling hour transaction fee!